September 8, 2020
The Balkans
Mark Slapinski
QANON - an outrageous conspiracy theory - has spread to the Balkans, in East Europe via social media. According to a report by Balkans Insight, the conspiracy theory and its supporters are slowly gaining ground in the area.
For those unfamiliar, the Balkans are the countries in East Europe comprising "Albania, Bulgaria, Croatia, Kosovo, Montenegro, North Macedonia, Romania, Serbia, Bosnia and Herzegovina and Slovenia."
Храброст српских родољуба је бесна. Наставите се борити против Невидљивог Непријатеља! Немају шансе против вас!#qanonserbia

— THE GHQST (@TheGhqst) July 3, 2020
There are now people posting on Twitter using the the hashtag #QANONSERBIA, #QANONCROATIA, and #QANONROMANIA. In addition, there are a few Facebook groups, that promote the conspiracy theory in Serbia, Croatia, and Bosnia.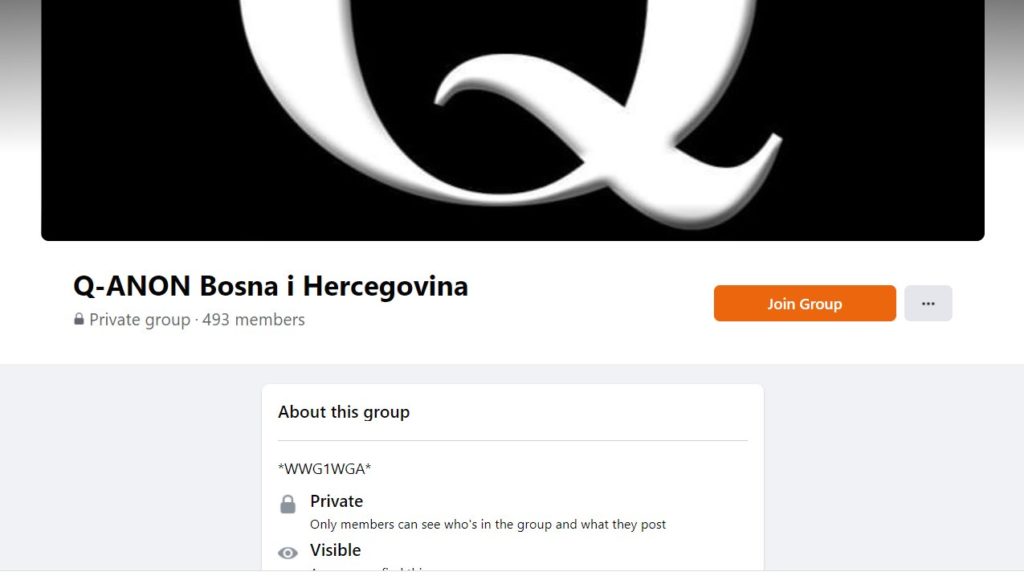 Despite having low numbers relative to QANON groups in the UK and the United States, some experts say that is inconsequential.
"Even if 20, 30, 40 or 50 people feel motivated to do something that is already a considerable power. In the times of virtual activism even a small number of people can have a significant power,"

Source: Kevin Grisham, Centre for Research on Hate and Extremism
The FBI in Phoenix have labelled QANON as a domestic terror threat in the United States.
12/ TERRORISTIC VIOLENCE 2. Donald Trump now openly encourages and celebrates QAnon—a domestic terror entity, as identified by the FBI—and praises and signal-boosts both white supremacist–group members and far-right militias dedicated to doing major violence on America's streets.

— Seth Abramson (@SethAbramson) August 31, 2020
Both Twitter and Facebook have cracked down on QANON recently, including a recent purge by Twitter. In addition to the purge, Twitter also stated in July it will block URLs associated with QANON from being shared on Twitter, stop highlighting QANON activity in searches, and no longer allow QANON to trend.
We will permanently suspend accounts Tweeting about these topics that we know are engaged in violations of our multi-account policy, coordinating abuse around individual victims, or are attempting to evade a previous suspension — something we've seen more of in recent weeks.

— Twitter Safety (@TwitterSafety) July 22, 2020
Still, QANON content continues to be shared on both Facebook and Twitter. It appears the Social Media giants are having trouble curbing the spread of disinformation.
Like what you read? Share it with a friend on Social Media!