August 19, 2020
Davao City, Philippines
Open Conspiracy File 🟢
Update:
A Twitter user going by the name Miss Maggie has attacked this article, claiming it is fake news. However, she provided no contradictory evidence, not even an "official" source, to debunk this claim.
Additionally, the claim Duterte has COVID was posted in This Week in Asia, which adds further water to initial tip-off that Duterte has the virus and was seeking treatment in Singapore.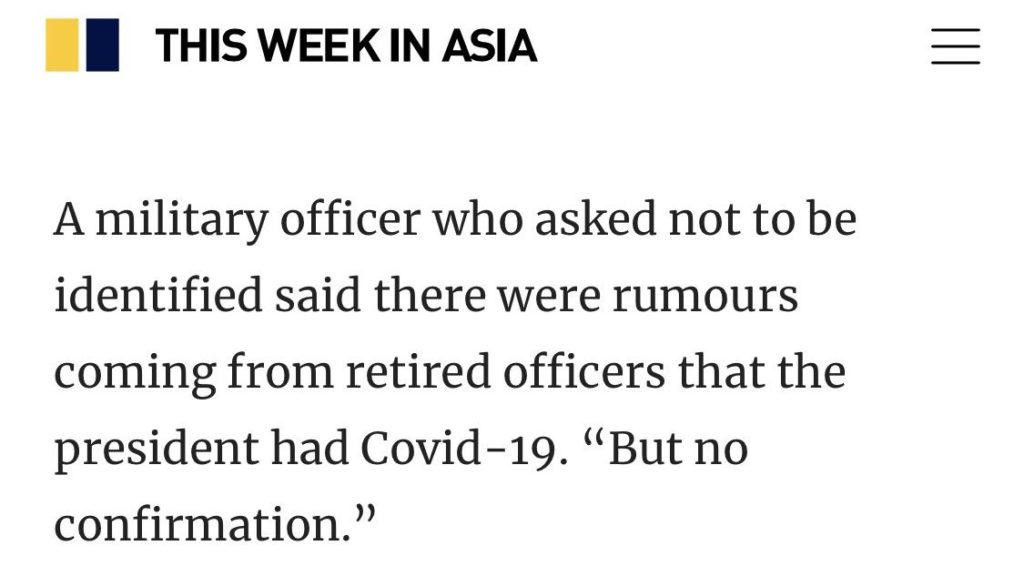 Original Article:
President Duterte of the Philippines has been diagnosed with COVID, and recently travelled to Singapore to receive treatment. Duterte lied about his trip, saying he was in Davao the whole time, but sources indicate that was not true. The President used public funds to pay for the trip.
Duterte is very sick, and takes a cocktail of drugs to get through the day. His health is closely watched by his family doctor. Despite claims to the contrary, Duterte's health has been in decline ever since he contracted the virus. This is on top of his pre-existing health conditions, such as his chronic neuromuscular disorder.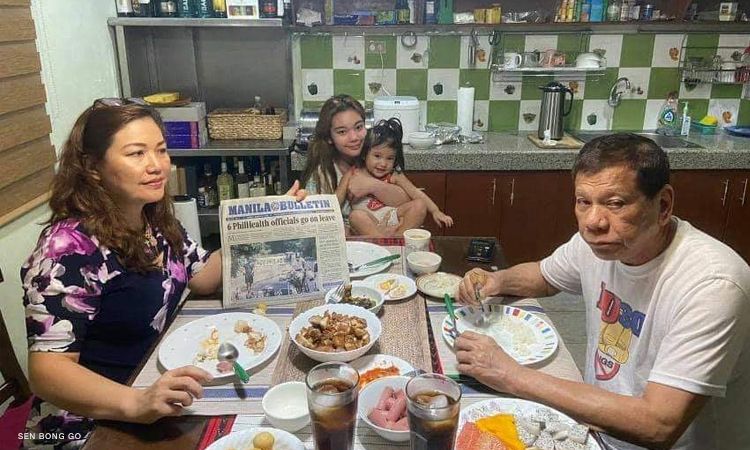 The President's narrative was that he stayed with his family, and was not out of the country. According to his chief spokesperson,
There is no truth that President Rodrigo Roa Duterte left the country this weekend. The Chief Executive is in the Philippines and closely monitoring the COVID-19 situation in the country,

Source: https://www.cnnphilippines.com/news/2020/8/17/duterte-denies-rumors-davao.html
However, multiple people report seeing him in Singapore, and say the picture with him and his family is outdated, likely photoshopped. Many think it's suspicious that the President is so quick to deny any claims of using public funds to travel to Singapore.
Duterte has stated to those in his circle, that he doesn't trust Filipino doctors, and felt the Singapore Health Care system was better suited. This comes at a huge expense to the Filipino taxpayer.
It is unclear what treatment he received in Singapore, but he has returned recently to the Philippines.
*Disclaimer: This article has been labelled as a Conspiracy File,
and does not necessarily reflect the views of Toronto Today.
Like what you read? Share it with your friends.