July 31, 2020
Ontario
Tenant Advocacy group ACORN plans on occupying the Landlord Tenant Board simultaneously in both Hamilton and Scarborough on August 4, 2020. This is to protest Bill 184, and the eviction hearings that will be starting that day. ACORN and other advocacy groups fear Bill 184 will be used as a way to mass evict tenants. Many vulnerable people are currently unable to pay rent and risk ending up on the streets.
Bill 184 allows landlords to make agreements outside of court. There are additional fears about language and miscommunication. Many Torontonians speak English as a second language, and may not understand legalese on documents they sign. Landlords can and will likely stoop to intimidation tactics to force tenants to sign repayment agreements.
Declaration of War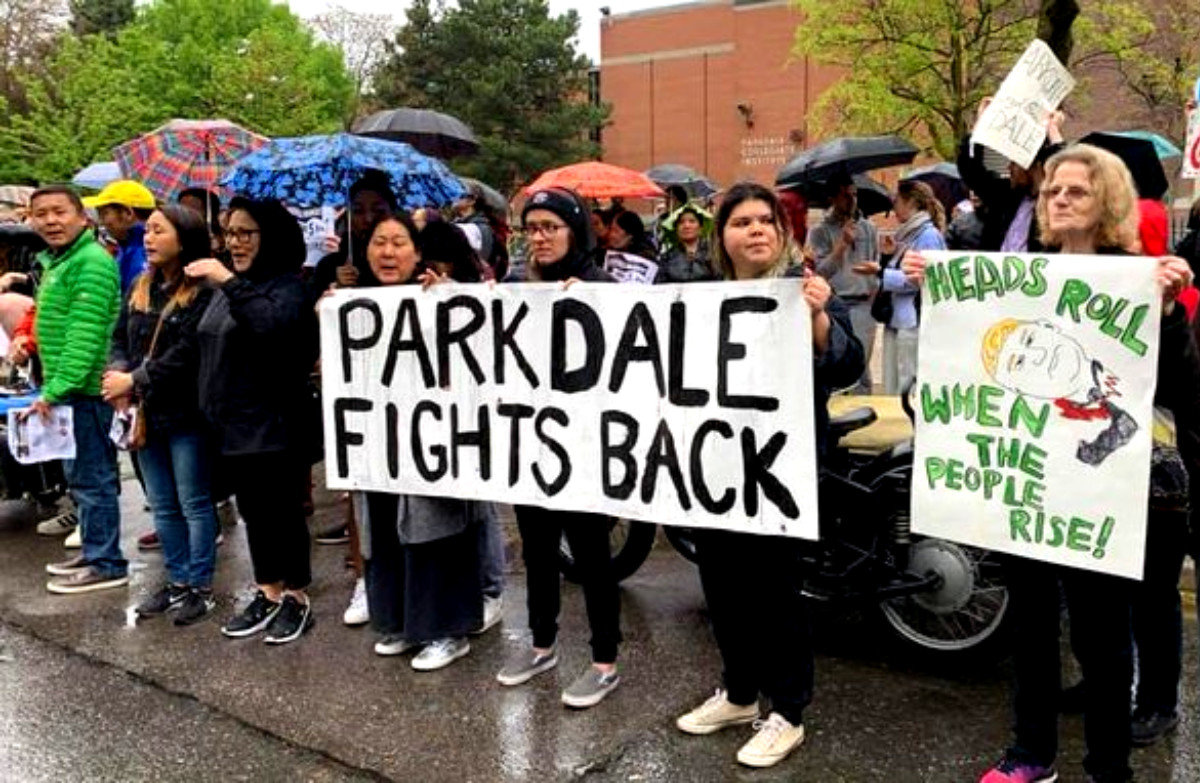 Similar community groups - Parkdale Organize and People's Defence - have declared "war" on Mayor John Tory and landlords. This is due to the fact Tory failed to use his emergency powers to protect tenants. The groups have held two rallies at the Mayor's Condo off of Bloor Street, and have recently threatened to stand in between the sheriff and evicted tenants.
Parkdale Organize has a history of successful actions against landlords, so there is little doubt they mean what they say. Landlords and their lawyers are already panicking at news of Parkdale's "battle cry".
Anti-Fascist Pushback
A relatively unknown group - North York Anti Fascists - is holding a "peaceful protest" at Mayor Tory's Condo on August 1. The event page has been making its rounds on Facebook. This protest will be the third time protesters have gone directly to the Mayor's Condo. The Mayor did not respond well to the two previous gestures, and has called the police both times on protesters. It is unclear how he plans on dealing with this protest, which will likely be much larger than the 2 previous actions at his property.
We will not stand down. Calling all comrades and communists. We will fight for our neighbours, and retake our city.

Source: https://www.facebook.com/events/574740253222096/
It is unknown whether Parkdale Organize or People's Defence Toronto will be attending Saturday's protest, or will be planning a parallel action elsewhere.
Next Steps
Despite the recent legal challenge from the City of Toronto, advocates worry that they have to take matters into their own hands and escalate the intensity of their actions.
Toronto Today has started a petition on Change.org to increase awareness about Bill 184, and aid in a speedy repeal.
Concerned Canadians can use the hashtags #ShutdownLandlords and #NoCOVIDEvictions heavily, especially on Twitter, as well as share articles like this, using the buttons below. Every action helps.
Article by: Mark Slapinski
Like the article? Share it with your friends and community on Social Media!