September 16 2020
Mark Slapinski
TORONTO - Have you seen this man? Do these eyes look familiar? What about that distinct diamond shaped tattoo on his neck?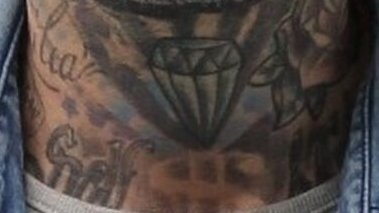 The Toronto Police (14 Division) are seeking the public's assistance locating a wanted sex offender.
On Friday, May 29, 2019, Shawn Cote, now 45, of Toronto, was found guilty of Sexual Assault.
It is alleged that:
As a result, a "Warrant in the First" has been issued for Shawn Cote. He is wanted for:
Fail To Surrender In Accordance With Court Order
He is described as 5'10", 180 lbs., short brown and grey hair, with green eyes and tattoos on his neck and forehead.
Anyone with information is asked to contact police at 416-808-2222, or Crime Stoppers anonymously at 416-222-TIPS (8477), or online at www.222tips.com, or on social media via the Facebook Leave a Tip page.
Obviously ha shade some other bad choices in life

— Smitty (@Smitty01057095) September 16, 2020
If seen or located, please contact police immediately!