September 3, 2020
Toronto, Ontario
Mark Slapinski
Sam Park - a Toronto man - was nabbed by York Regional Police on human trafficking-related offences. The 31-year-old suspect was arrested and charged with a number of crimes, including:
Although the arrest happened on August 11, it wasn't until today that it was made public by York Regional Police, and subsequently CP24 News.
Members of the York Regional Police Special Victims Unit - Human Trafficking Section are continuing their aggressive efforts in combating human trafficking and the sexual exploitation of women and underage girls.

YORK REGIONAL POLICE, STATEMENT
According to Police, the investigation is ongoing. They are asking anyone with information to report it Anonymously to Crime Stoppers, or to call the YRP Human Trafficking Unit at 1-866-876-5423.
The new hotline for sex trafficking victims can be reached at 1-833-900-1010, and general information on the topic is available at the Canadian Centre to End Human Trafficking.
On Reddit, where people are discussing the recent news, one commenter made the claim that Sam Park was behind a popular Tik Tok account with the screen name @HustlerNation. Toronto Today reached out to the person who made the claim, and was provided with an additional photograph, allegedly a screenshot of Sam Park.
Another account made additional claims about having crossed paths with Sam Park via TikTok. This person claims Sam Park "posted a Tik Tok about living on the same street as Drake".

Upon investigating the veracity of these claims, Toronto Today was able to obtain historic photos and videos belonging to the account @HustlerNation on TikTok, and found that the person behind this account looks identical to the man in the mug shot, confirming the veracity of the anonymous Reddit claims.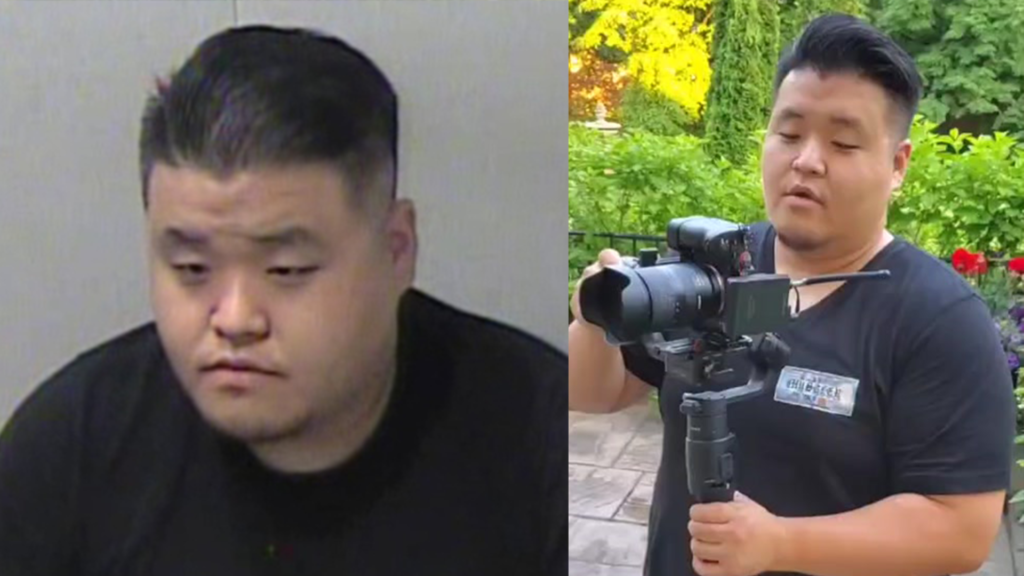 Sam Park posted strange videos on his now-private TikTok Channel. It appears to show him making videos with 2 girls that appear quite young. It is possible Sam Park was using Tik Tok to recruit girls, but this angle has not been confirmed. The human trafficking suspect presents himself as a successful, wealthy person. It is unclear if the girls in the videos are additional victims.
If you know of any other victims of Sam Park, or have any additional information, please forward it to us, or to the appropriate authorities. The story will be updated as more information becomes available.
Lock him UP

— Aleks 🇨🇦 (@Aleksa63) September 3, 2020
Like what you read? Share it with your friends on Social Media.